Faded | Kosher Kush | Premium Shatter
$40
FREE

Shipping for orders of

$150

or more 

Orders will take about 3 business days to arrive after Canada Post has received the package *assuming no delays from Canada Post*
Orders with Payment received between 12am PST – 12pm PST (midnight to noon) will be shipped the Same Day
Orders with Payment received After 12pm PST (noon) will be shipped the Next Day.
Description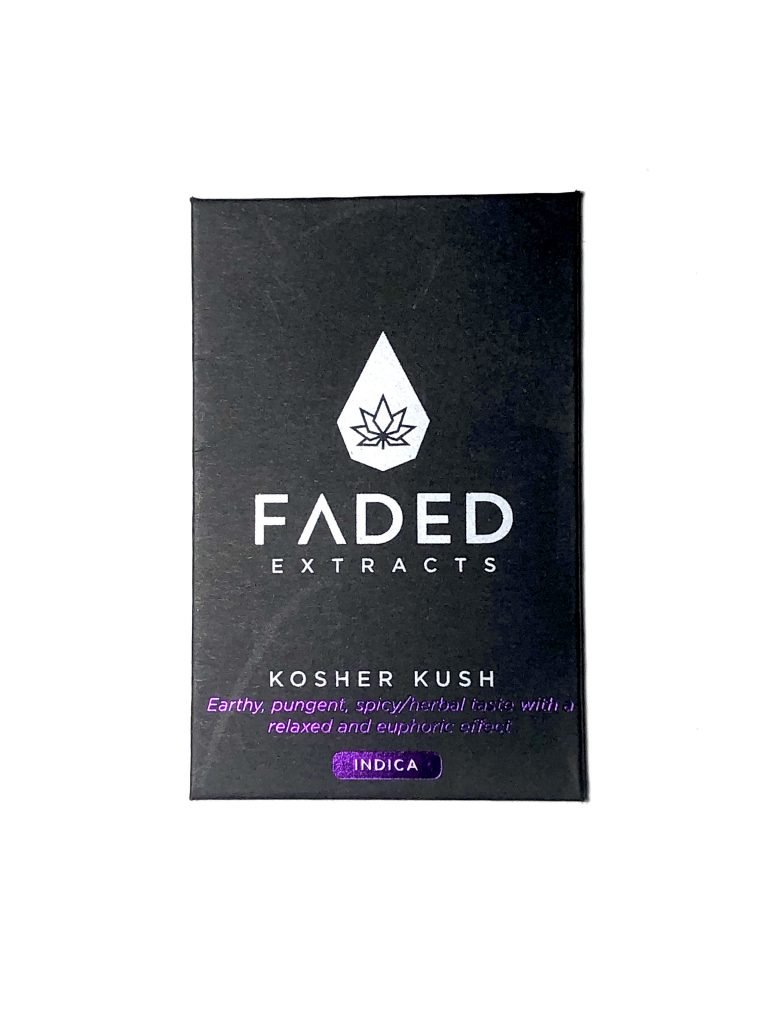 Kosher Kush originated in Los Angeles as a clone-only strain. Winner of High Times Cannabis Cup's Best Indica in 2010 and 2011, as well as Best Strain in 2011, Kosher Kush produces staggering levels of THC, with some samples testing over 29%. Known as one of the most odiferous OG Kush-related strains, it has a unique yet familiar smell reminiscent of rich earth and fruit, and is considered by many to be one of the tastiest smokes around. The high experienced is typical of many heavy indica strains, producing pronounced relaxation and pain relief, with sleep often following close behind.
Only logged in customers who have purchased this product may leave a review.